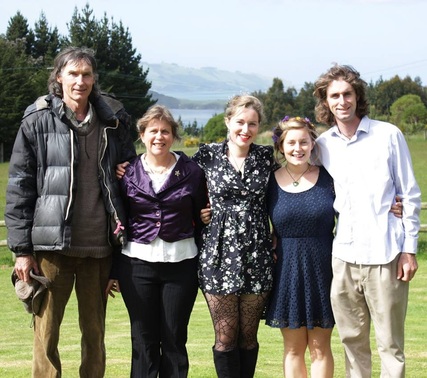 Catherine Stewart was a sailor and adventurer with an Honour's degree before joining Robert 'Beansprout' Long at Gorge River in 1990. Together they brought up their two children, Christan and Robin, in this beautiful but isolated spot on the wild West Coast of New Zealand's South Island. With no running water, sewerage, telephone or electricity, and a three-day tramp away from civilization, even the most mundane tasks which most people take for granted — like doing the laundry — take on Herculean dimensions. Then there is home-schooling, battling famine, and coping with medical emergencies, even make-do recipes with the barest of ingredients!

In the past few years since her children have left home she has been sewing possum skins along with all the normal house hold tasks.
She buys the skins from Robert and Christan and fashions them into luxury possum throws, cushions and scarves using an old English fur sewing machine.

She is also helping Robin and the West Coast Penguin Trust with a project setting up cameras to monitor the nests of the local Fiordland Crested Penguins. These penguins are one of the rarest in the world and very little is known about them due to their isolated nesting areas. The Longs have always kept an eye on these penguins and in the last couple of years Robin with help from the West Coast Penguin Trust has started counting and studying these penguins. As Robin is away working for the majority of the time Catherine changes the batteries in the cameras and assists with watching many hours of footage of the nesting penguins.
---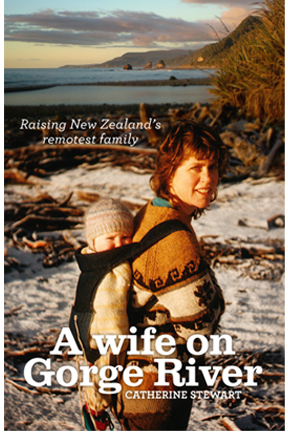 In 2012 Catherine wrote her autobiography to go along with Roberts very successful auto Biography 2 years prior. It discusses the challenges and hardships of raising a family in isolation along with the reasons to do so and the amazing benefits of this life style.